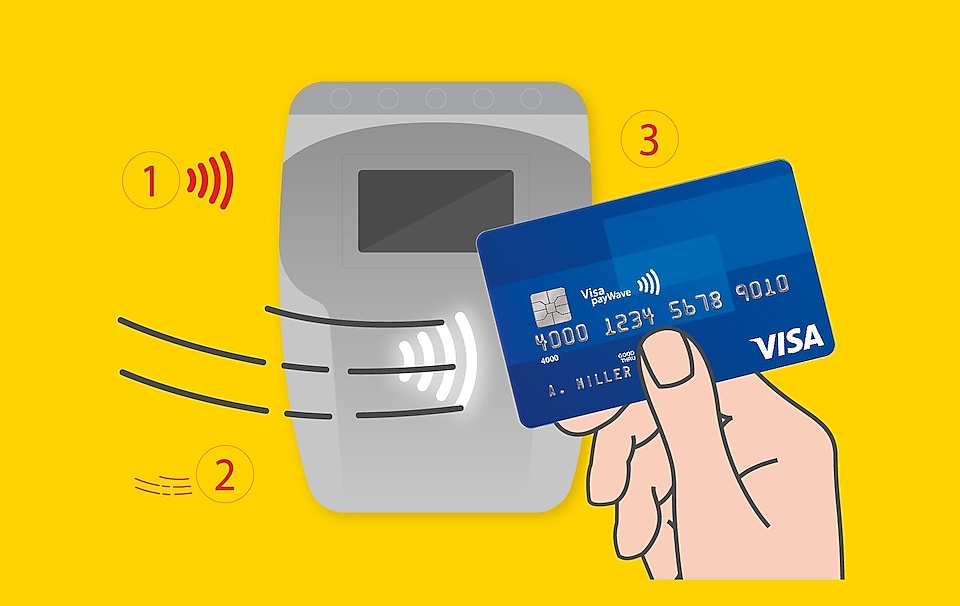 Customer's choices, needs, demands and expectations have evolved from just refuelling, to expecting quick, convenient and safe shopping experience at a service station. In a growing and ever-changing market, this means constant innovation, a deep understanding of customer needs and collaborating with strategic partners who share the same vision of delivering maximum value to customers.
It is the notion that guided Shell South Africa to partner with VISA and First National Bank in offering a convenient and innovative payment solution that will be introduced from 11th May, at over 500 Shell service stations nationwide.
Look for the contactless symbol
Place your contactless card over the reader to pay for your purchase below R200.
Collect your goods, it's that easy.
Please note:
For purchases above R200 a PIN may be required
Terms and conditions apply subject to the card contract you have with your bank.
The introduction of this payment solution supports Shell's vision of extending a payment range for customers in order to offer choice and flexibility at Shell's service station.
For more information visit http://www.visa.co.za/za/en us/personal/features/visapaywave.shtml