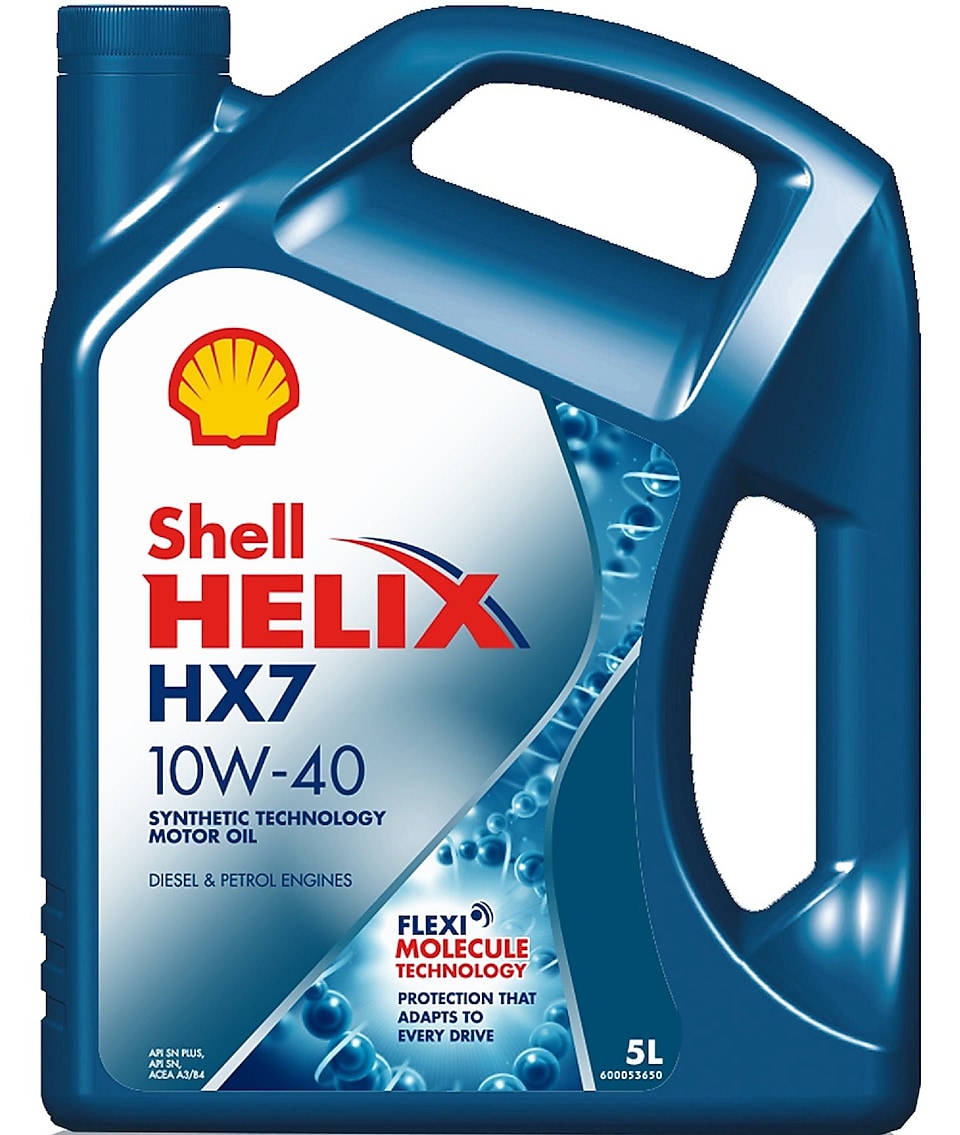 Synthetic technology motor oil – Helps to keep engines clean and running efficiently.
Makes use of both synthetic and mineral base stocks to achieve higher performance levels than can be formulated from mineral oils alone 
Helps to extend engine life by protecting against wear, even in daily traffic conditions 
Suitable for Petrol and Diesel Engines
Shell Helix HX7 feature dynamic FLEXI MOLECULES that are constantly adapting to boost protection where your engine needs it the most.
With the development of new engine-technology and today's tough driving conditions, an engine oil that can actively adapt to changing engine stress is very important.
FLEXI MOLECULES work like specialist medicinal treatments that pass though your body passively, but then activate when they reach the target area.
In a similar way, FLEXI MOLECULES remain inactive in low-pressure situations, but activate to form protective barriers under high pressures and temperatures.
Shell Helix HX7 meets the latest API SN PLUS industry standard protecting turbocharged engines from Low-Speed Pre-Ignition (LSPI)
Many vehicle manufacturers use turbochargers to increase the power output
LSPI is a phenomenon seen in small modern Turbocharged Gasoline Direct Injection (TGDI) engines on the road today
LSPI occurs when a mixture of fuel and air in the combustion chambers ignites before spark timing.
To prevent damage from LSPI, a new supplemental motor oil specification, API SN PLUS has been developed
Shell Helix HX7 is designed to protect turbocharged engines against damage from low-speed pre-ignition (including engine 'super knock', broken spark plugs, cracked pistons and even engine failure caused by LSPI)